The integration created to improve the member experience in your fitness club.
One app for your customers
Your customers' experience improved thanks to a mobile app for bookings, payments and more.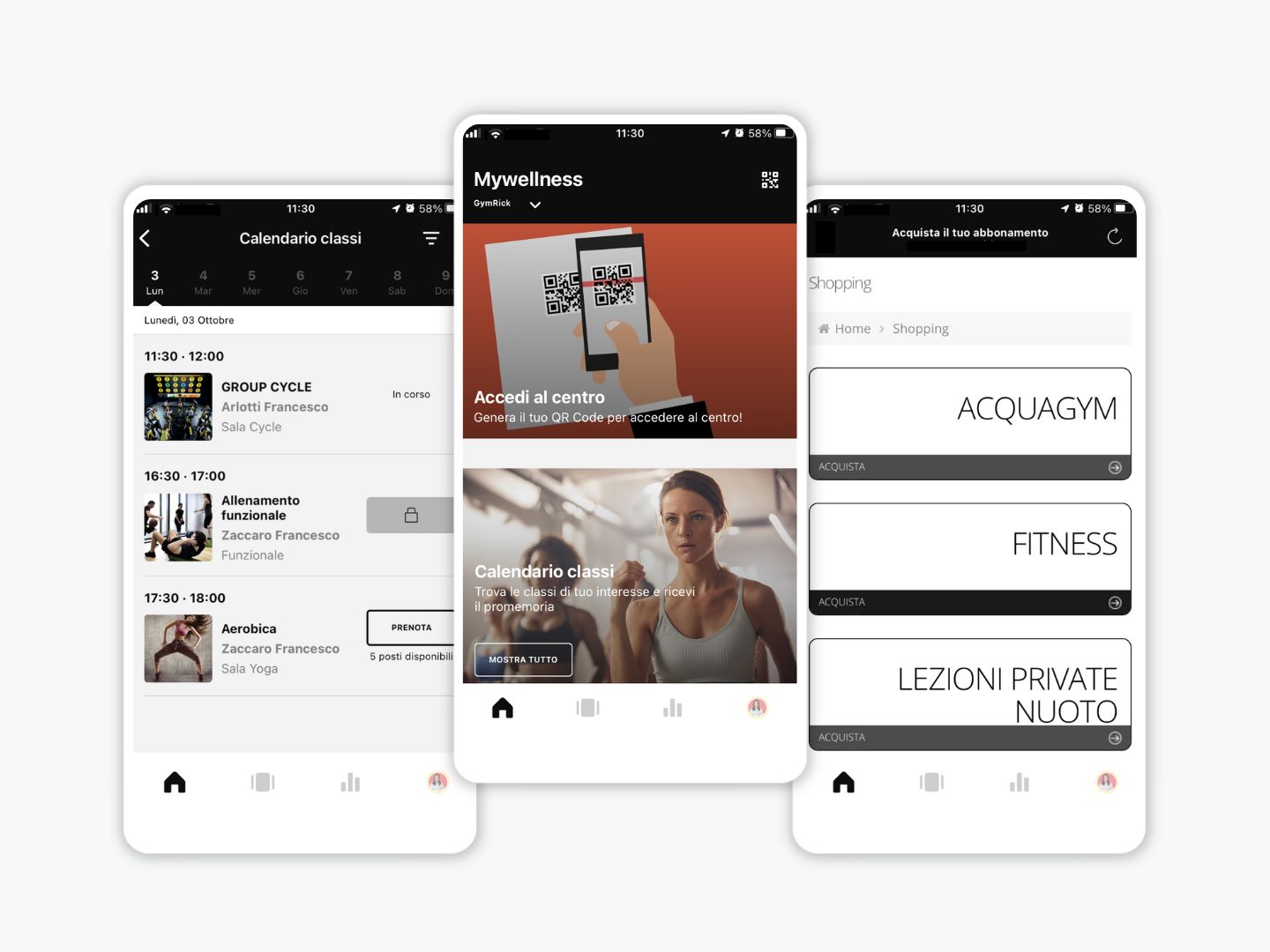 Booking and training experiences from the app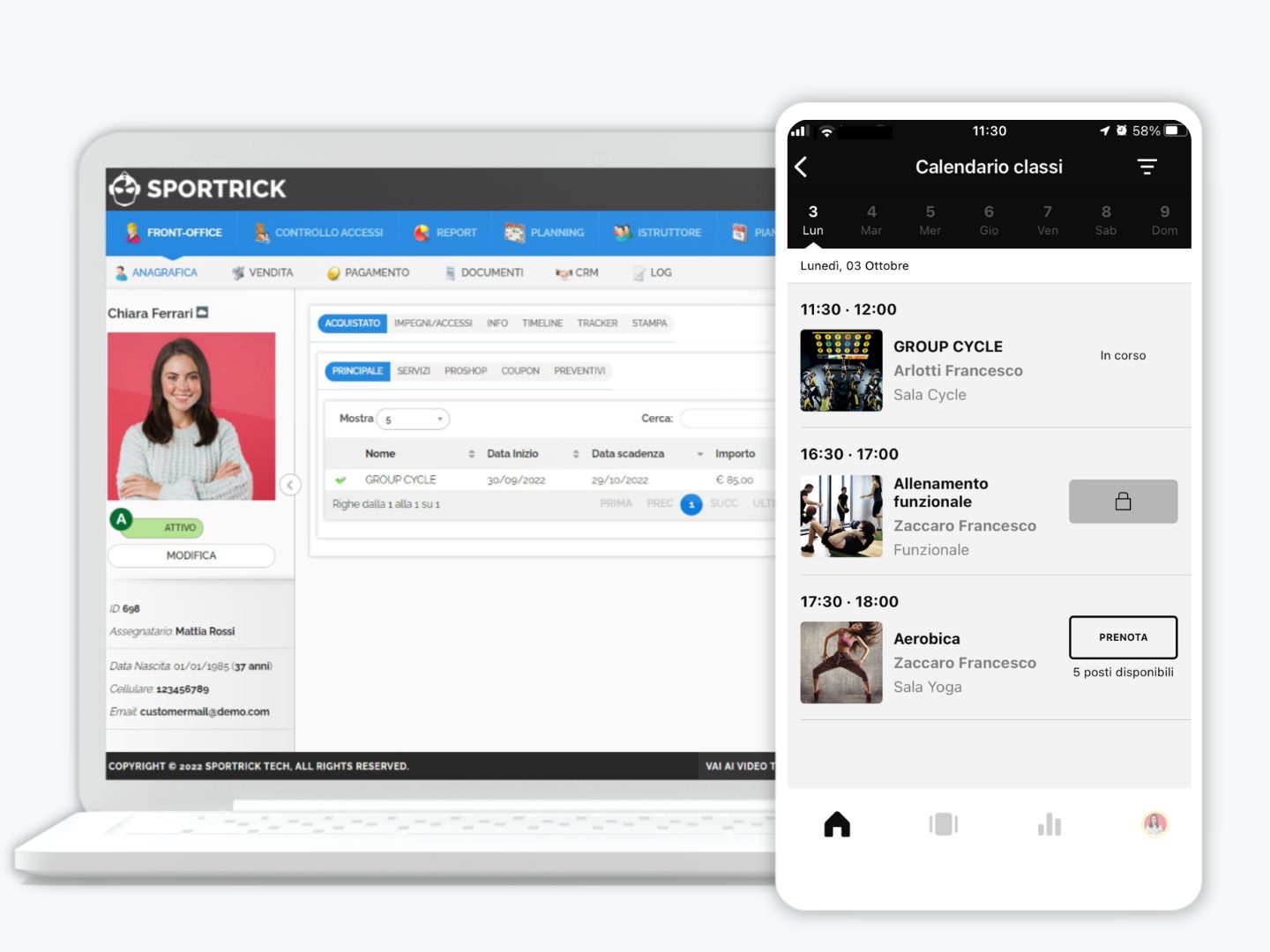 Are you looking for a new management software
and you need some help?
Get in touch, we'll be happy to assist you!
Contact us